Many years ago as I was starting my this venture, when the books were just an idea, I attended the very first GrandCon at a small convention center at Calvin College in Grand Rapids, MI. That year I volunteered for many hours, ran several games and had a great time. I did not hold a chapel service that year but simply helped around the con as a volunteer and games host. The next year I hosted my first Sunday Morning Chapel at a con. I had attended one or two at Gen Con with the Christian Gamers Guild and I had done similar services in National Park campgrounds during college. The year after that I believe is when our first book came out and i had the joy of both tabling and running games and the chapel.
Sept. 2-5 I joined in as GrandCon returned from the 2 year COVID hiatus. I had a table with all 3 books, T-Shirts, and so forth. I hosted a few games including Commissioned, Unmatched, and Lost Ruins of Arnak. I often cosplay and this year I was Aragorn on Friday to go along with the premiere of Rings of Power and on Saturday I was Obi Wan. I had submitted my event "Nerd Chapel at GrandCon" as I do each year and received an email. They did not have a space for seminars this year, the contract did not originally include a room for it. Fortunately, they worked it out with Devos Place. 20 of us gathered with an amazing view of the river, bridges, the Ford Presidential Museum, and a park between the museum and the river.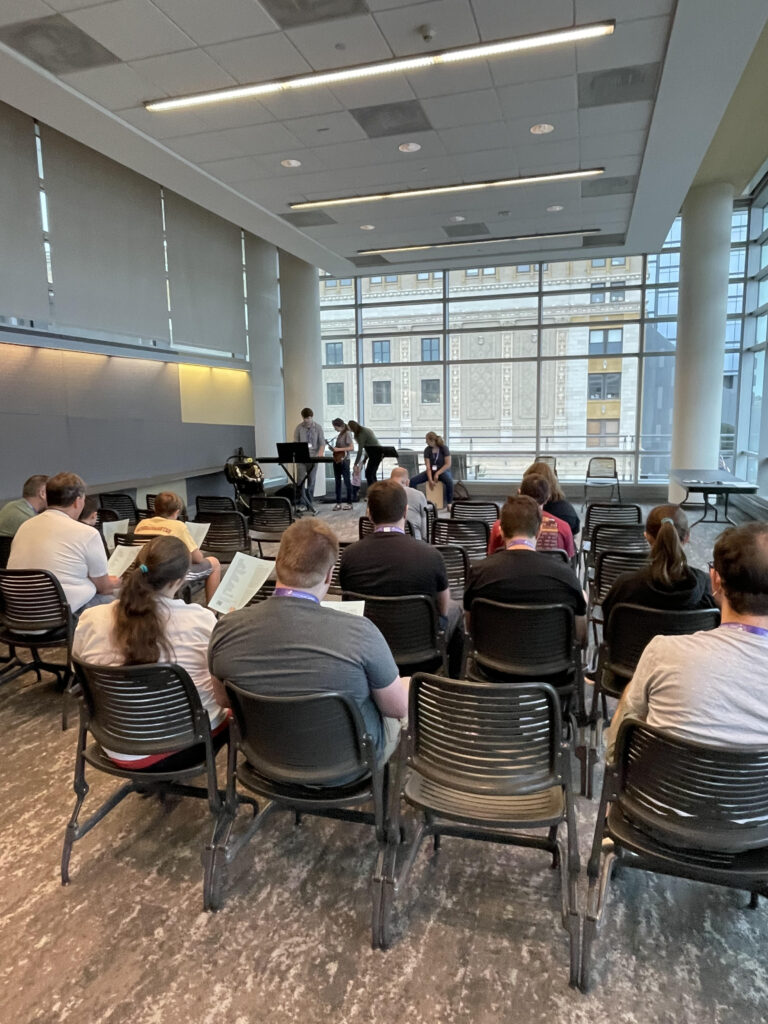 I met some great people at the table this year. My table neighbor was also named Eric and has developed a card game called House Rules and yes, the rules do change each round. Imagine Superfight mixed with Fluxx. I met the several people who work on RPG materials, including Justin Handlin, the guy behind Crit Academy. They had several RPG books but one caught my eye. As a Sunday School teacher and RPG guy he worked with his pastor to create a kid friendly Christmas RPG called The Living Testament where the players are guardians for the Magi that brought gifts to Jesus. Of course I met other wonderful people and interacted with friends I had already known before.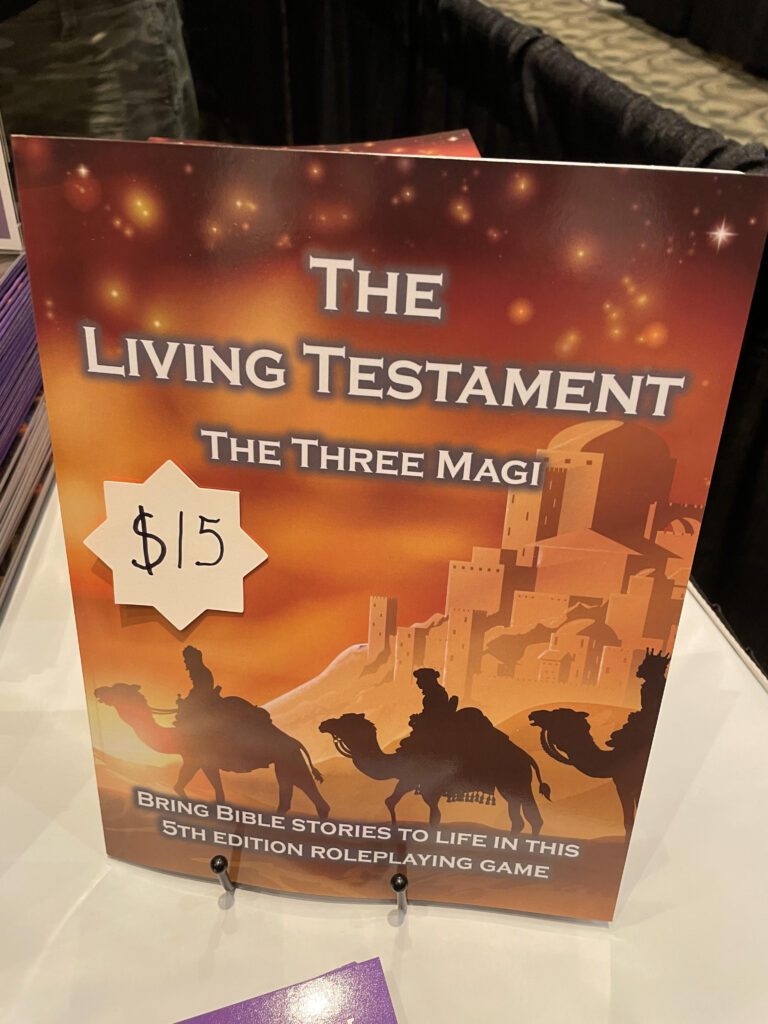 The Service was wonderful. We were 20 people and my friend Joy pulled together a worship team. My message was on Jeremiah 29 and discussed life in exile. While my best illustration for this was the Marvel version of Thor, I also referenced Obi Wan Kenobi and Stranger Things.