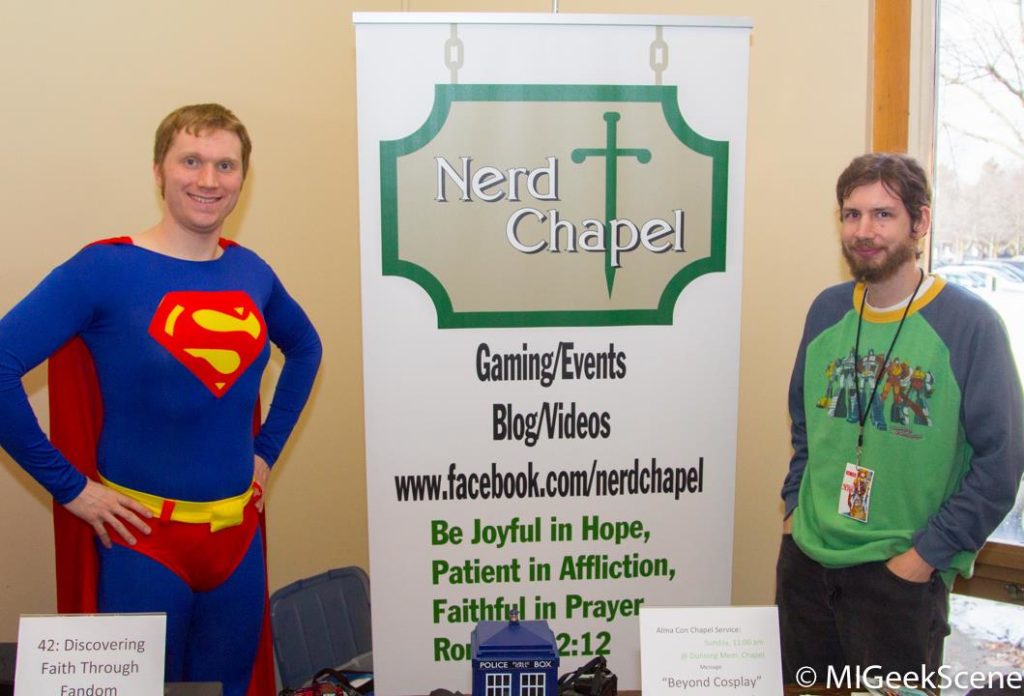 Game Nights, Con appearances, Church partnership events, etc. Change is always possible with events. Keep checking in. Most cons are tabling opportunities. Some are opportunities to teach games. A rare few are opportunities to do chapel services.
Events in 2021:
March 13-14: Fantasticon in Toledo Ohio
March 20: MuskeCon in Muskegon, MI
May 2: Tulip City Comics and Toy Fair in Holland, MI
June 25-27: Jafax in Grand Rapids, MI
July 21: Facilitating the Tabletop Games Area at Kogan Con in Grand Haven, MI
Sept. 3-5: GrandCon Gaming Convention in Grand Rapids, MI
Want Eric to come speak at your church or event? Have a con and interested in having us there? Send us a message in the contact page or through the Facebook page.