Wow. June has been packed! JAFAX, the Japanese Animation and Entertainment Expo in Grand Rapids, MI was held this month as was our 10 Year Celebration! That is two big events in just weeks apart from each other.
JAFAX
I have been involved with the last 6 Jafax events. I had 3 as just a panelist doing Nerd Chapel at Jafax on Sunday morning and the last few shows I've had a booth and that event on Sunday. It did feel a lot less full than normal. In fact it seems that numbers were down this year. Somehow I had more sales this year than any previous Jafax. So that was great. I also got to promote our 10 Year Celebration.
2 interactions stand out to me right now. 1 guy came up to me and shared that his friend has benefited from Nerd Chapel greatly. He admitted to not really being interested himself but was very appreciative for what this work has done for his friend. Another guy came to talk to me but said he'd have to come back later. He did come back and we talked for a while. He is a sumo wrestler who is trying to build a ministry in the Sumo Wrestling community. I'm hoping to be an encouragement to him that you can step out of normal ministry for Jesus.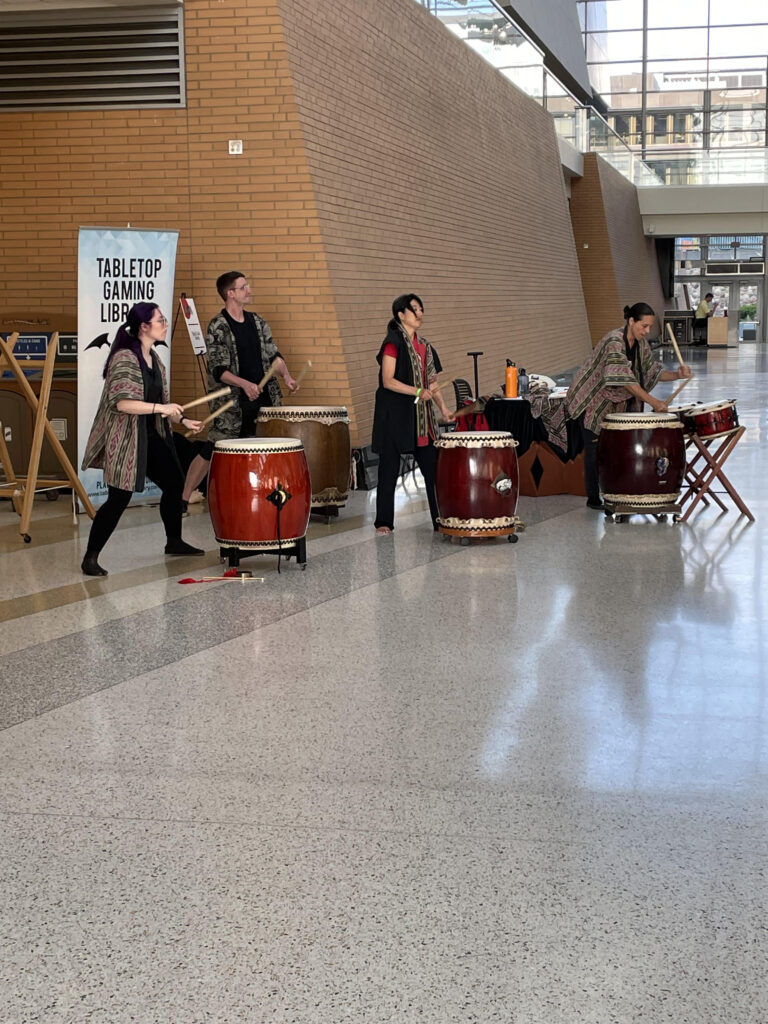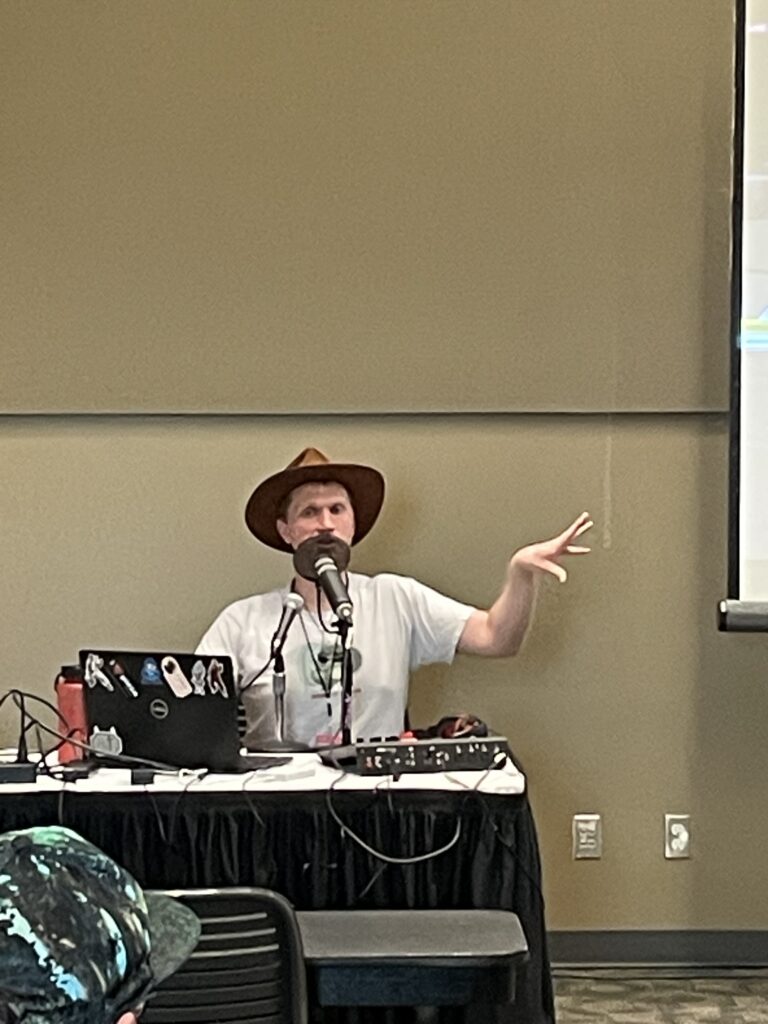 10 Year Celebration
We had a weekend long party that was amazingly fun last weekend.
Friday night started it and was one of the more public events. I rented a park in my local village and we gave out free hotdogs, had a live worship band, held a cosplay photo contest (check out the photos on the Nerd Chapel FB page). There was also some lawn games and one guy brought some chess sets and this added some more fun to the night. Several local creators including artists, writers, and comics creators joined us for our own tiny artist alley. I did a short "message" where I simply discussed the WHY behind Nerd Chapel. 1 guy approached me afterward to encourage me. He was so confused as to why we didn't have more people at the event. He had come down just to read and didn't know about it but stayed when we started and enjoyed himself immensely.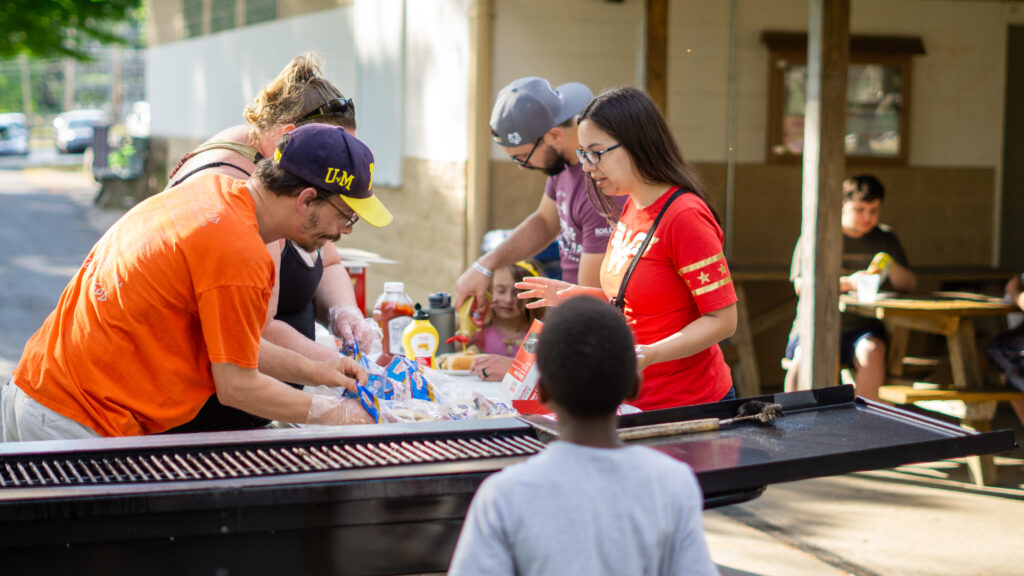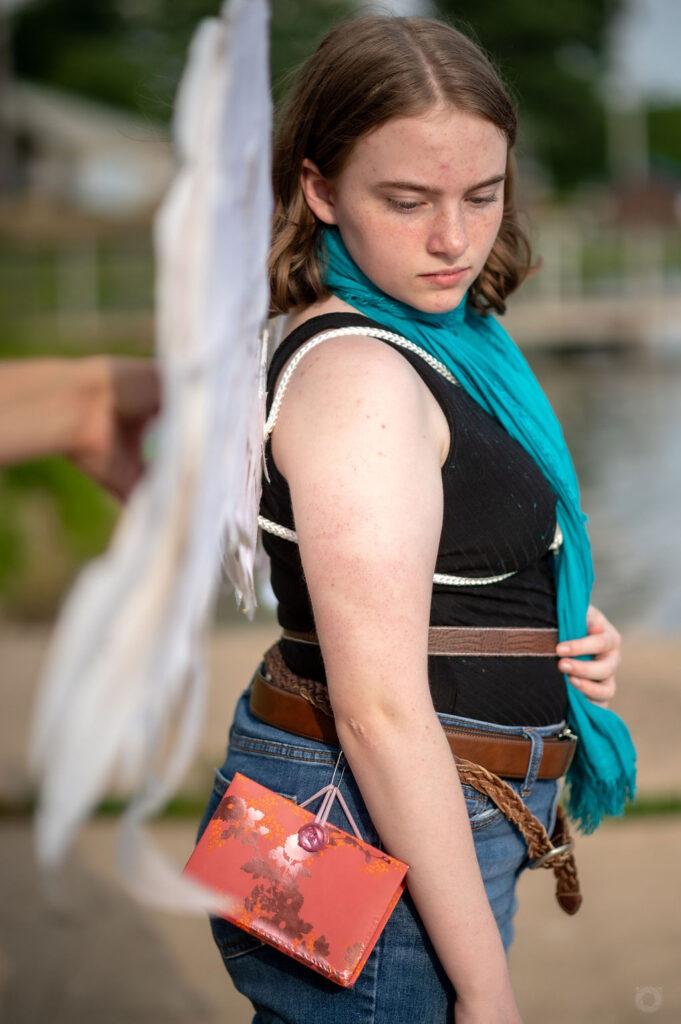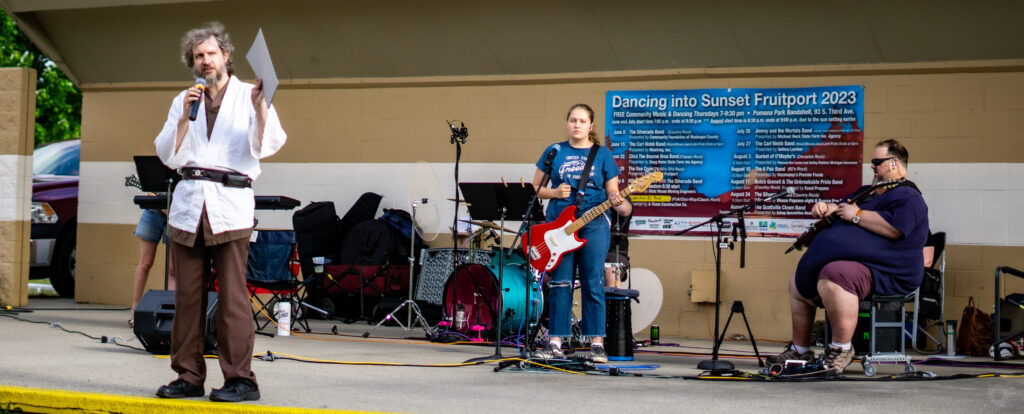 Saturday we started with a prayer meeting. Around 12 of us gathered for prayer and worship. We also took communion. Then we had breakfast, during which more people arrived (and a couple left). Breakfast included Star Wars themed waffles, fruit, sausages, and donuts. We had around 20 of us together for gaming including about 6 who had not joined us for a games day before. Party games, strategy games, and some giveaways. People learned new games, made new friends, and had a genuinely great time. Around 4:30 we sent a bunch of people out to do an escape room while I reset for the evening portion, which was an invite-only time. We ate dinner provided by All Shores Wesleyan Church, played Two Rooms and a Boom, and ate cake. I also talked about what has happened in 10 years.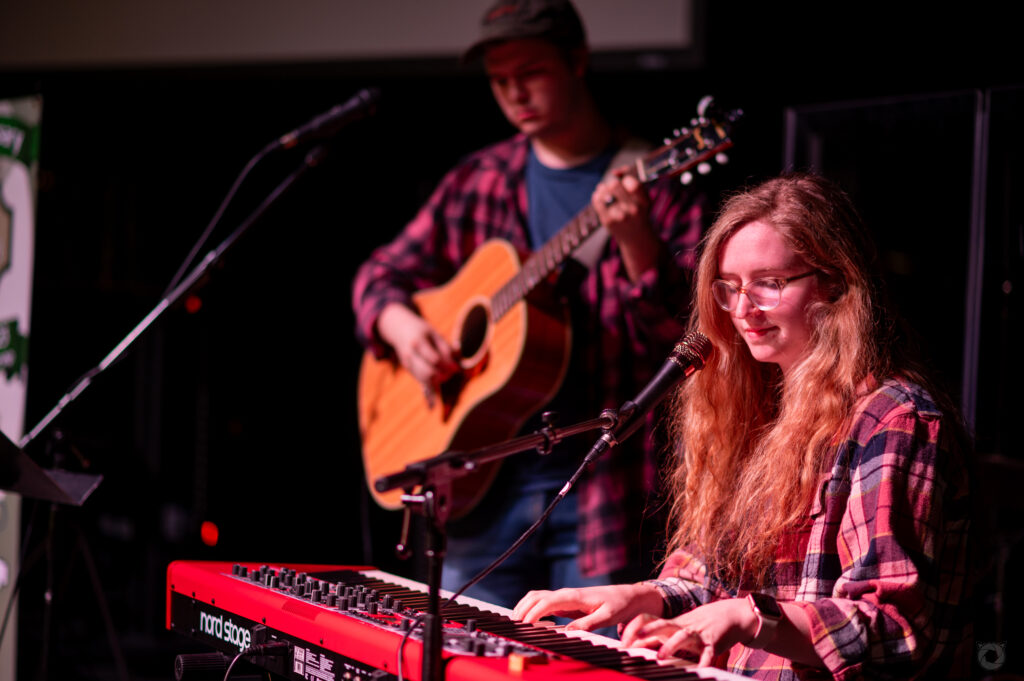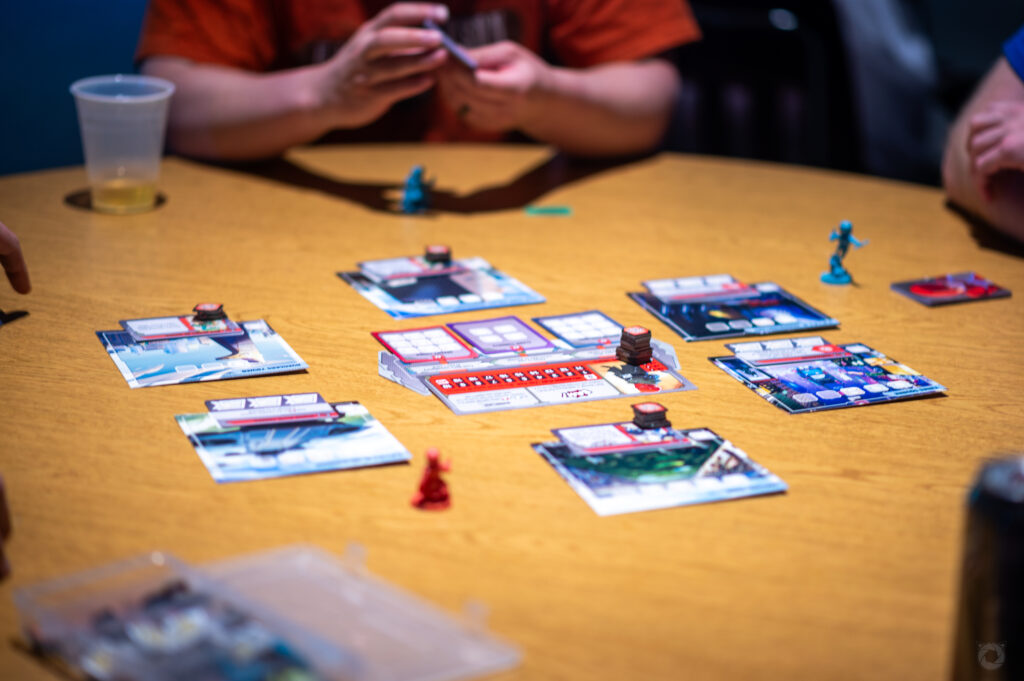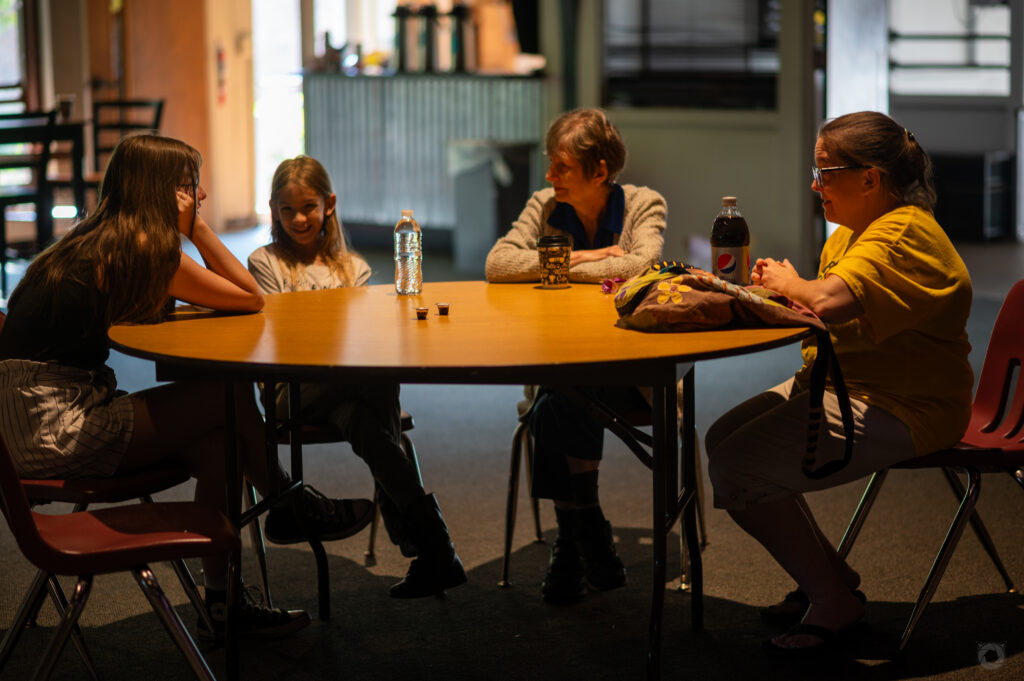 Sunday we joined with Unity Reformed Church in Norton Shores. I had a few minutes to share about Nerd Chapel in the service. They had a missions speaker who did a great job and was excited to meet me and learn about Nerd Chapel. He even referred to what we do for ministry in his message (and it fit well). After service I talked to people in the lobby and we had a potluck and gaming time (with more giveaways). A group from a youth center up in White Cloud, MI came out for this morning and stayed to eat and game with us.
One of the joys of the celebration weekend was having so many people together from different backgrounds. Over the weekend we received support from 5 churches of varying backgrounds:
All Shores Wesleyan Church, Unity Reformed Church, Grace Assembly, Fruitport Christian Reformed Church and Calvary Muskegon all helped in varying ways. Some small, some big.
We also had contributions of giveaways from Langes Comics and Collectibles, GrandCon Gaming Convention, and Out of the Box Games, Toys and Puzzles. A friend of mine who works for Cephalofair put together a prize package from them for us.
The Future
So what is next? Well, this year I have a lot of travels from August to December.
Gen Con in Indianapolis in August. I will be coordinating the events for the Christian Gamers Guild which include the Christianity and Gaming Panel on Friday and the Christian Worship Service on Sunday morning. Nathan Marchand will have his book table in Author's Avenue and we will have our co-written devotionals on that table. You can find me there a lot of the weekend. I will be running some games for Fight in the Skies Society including Museum, Star Wars the Clone Wars, Just One, Commissioned, and Star Wars Epic Duels.
Then i go to GrandCon Gaming Convention and Monroe Pop Fest in September. I hit Fort Wayne for Fantasticon in October and the Nerd Culture Ministry Summit is way down in Texas in November. Plus I am going to Ohio for Galaxy Con in December. I have started a GoFundMe to help with the travel costs so please take a look at it and give even if it is a small amount.
More books are in the works! I am working on a book best described as a Christian reflection inspired by Stargate SG-1. For the 42 series we are working on a book focused on the Sermon on the Mount and a fiction spin-off with short stories about the characters on our covers.