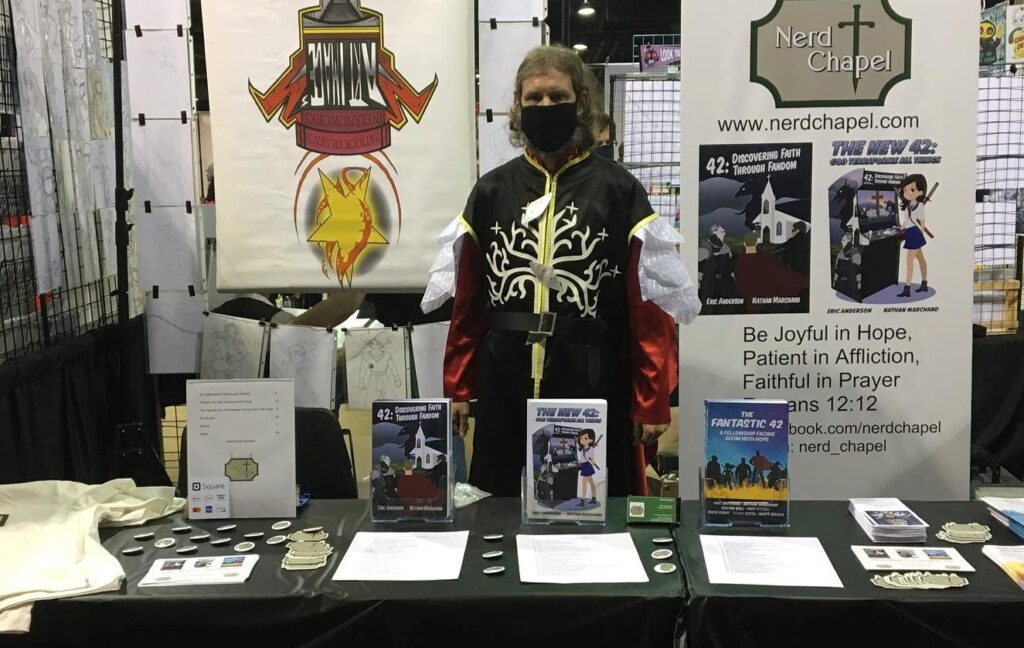 Game Nights, Con appearances, Church partnership events, etc. Change is always possible with events. Keep checking in. Most cons are tabling opportunities. Some are opportunities to teach games. A rare few are opportunities to do chapel services.
January 21-22: Extra-Life 24 Hour Gaming Event to raise funds for Helen Devos Children's Hospital. Unity Reformed Church in Norton Shores, MI. Join us for 24 hours of games to help kids who are in the hospital with various health needs.
Feb. 5: Byron Rec Center Comic Con in Byron Center, MI
Feb. 25-26: The Great Lakes Comic Convention in Warren, MI
March 12-13: Fantasticon in Toledo, Ohio
April 24: Tulip City Comics and Toy Fare in Holland, MI
June 4-5: North American Int. Comics Expo in Jackson, MI
June 24-26: JAFAX in Grand Rapids, MI
July 23: KoganCon in Grand Haven, MI Running the tabletop gaming room.
Sept. 2-4: GrandCon Gaming Convention in Grand Rapids, MI
Want Eric to come speak at your church or event? Have a con and interested in having us there? Send us a message in the contact page or through the Facebook page.