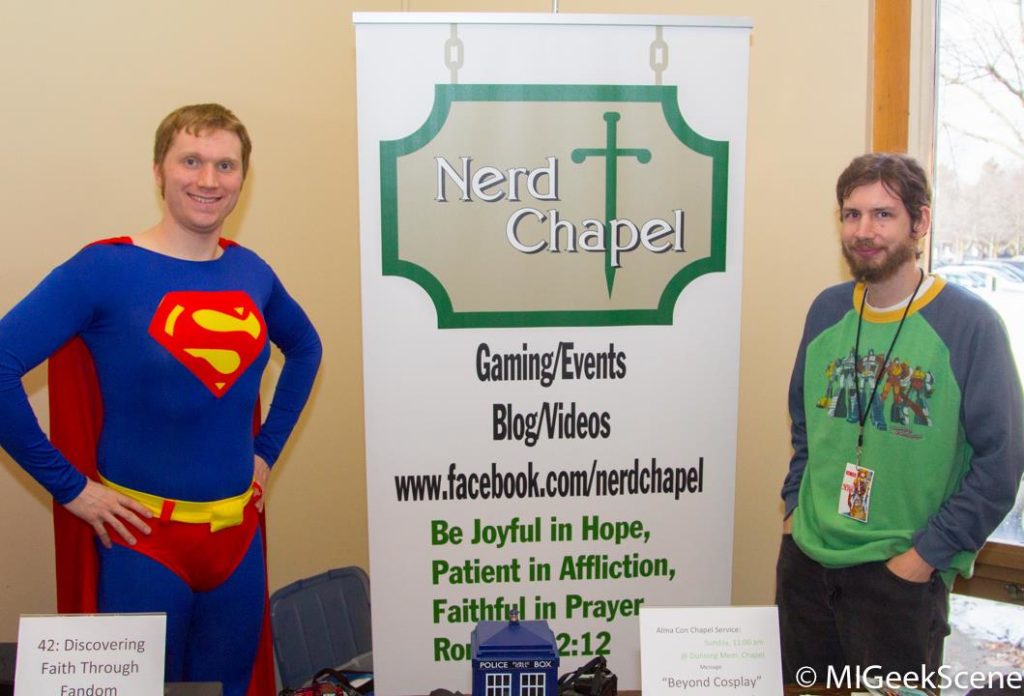 Game Nights, Con appearances, etc. Change is always possible with events. Keep checking in. Most cons are tabling opportunities. A rare few are opportunities to do chapel services.
Nov. 1-2: Extra Life! 24 hour Boardgame marathon to raise money for kids at Helev Devos Children's Hospital. Unity Reformed Church in Norton Shores, MI.
Nov. 8-10: Eric will be on two panels at Grand Rapids Comic Con: Stargate Atlantis Appreciation (Friday; 6:30) and Hope and Grit in Superhero Stories (Sat. at 4:45).
Nov. 29-Dec. 1: Eric is a panelist at Chicago Tardis! He will be on the following: Geek Theology: TARDIS Edition (Friday at 7:00), Marvel (Friday at 8:00) and Stargate at 25 (Saturday at 6:00).
December 7: Game Night at All Shores Wesleyan Church in Spring Lake, MI. 6:30 Games, 6:00 Prayer
March 14-15: Fantasticon in Toledo, OH.
May 3: Tulip City Comic and Toy Con, Doubletree Inn, Holland, MI
May 16: Hero Expo at Marquis Comics in Kentwood, MI