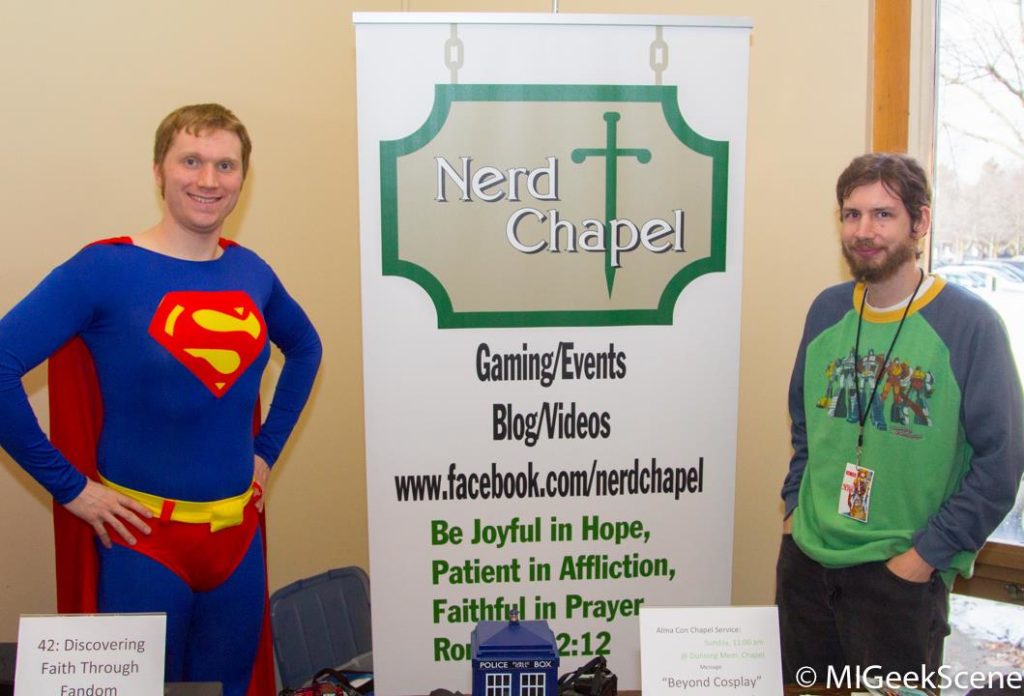 Game Nights, Con appearances, etc. Change is always possible with events. Keep checking in. Most cons are tabling opportunities. A rare few are opportunities to do chapel services.
July 11: KoganCon in Grand Haven, MI: Running the Tabletop Gaming Room
August 22-23: Fantasticon at the Seagate Convention Center in Toledo, OH
Sept. 4-6: GrandCon Gaming Convention at the Devos Place in Grand Rapids, MI
Want Eric to come speak at your church or event? Have a con and interested in having us there? Send us a message in the contact page.