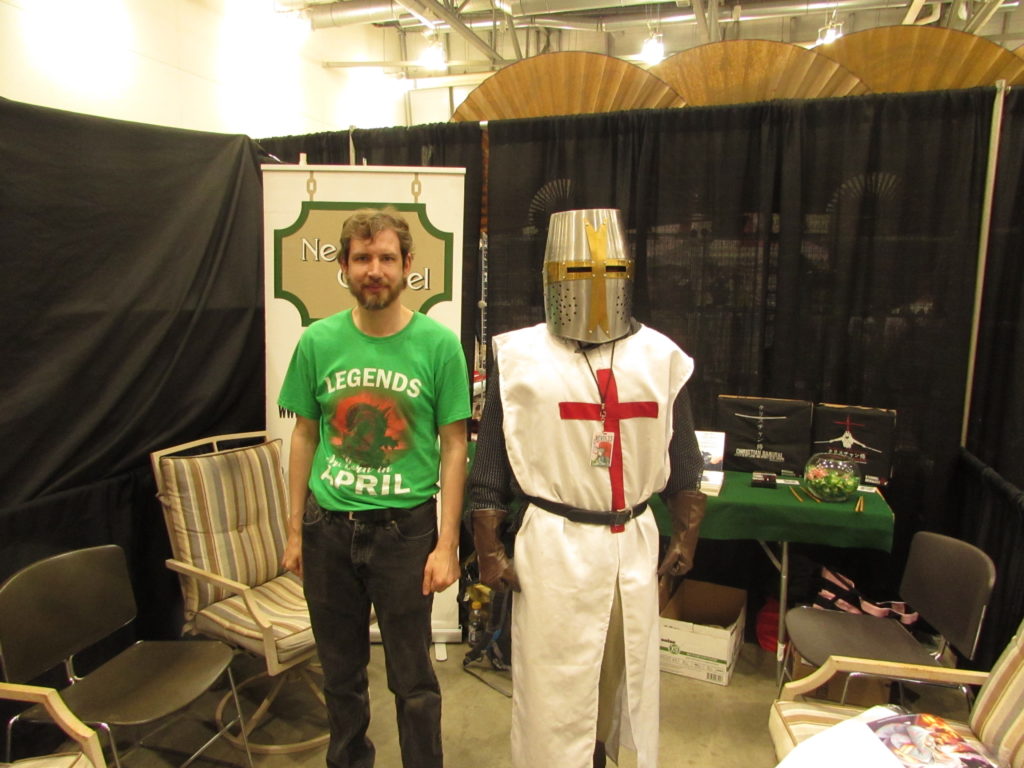 Jafax 2019 was a great time. For the first time I had a booth there and I partnered with Paul Nowak, author of The Way of the Christian Samurai, and Bex from the Redeemed Otaku podcast.
Normally I just get author tables but since there was three of us to share the cost we wanted to try a booth approach. We brought in some comfy chairs tried to provide a relaxing atmosphere. At first the table was in the back but we found that moving it to the side made the whole booth more accessible.
Many people were surprised to find Christians who are nerds and combine their interests with their faith. We met people from all walks of life and were able to show kindness and fun with candy.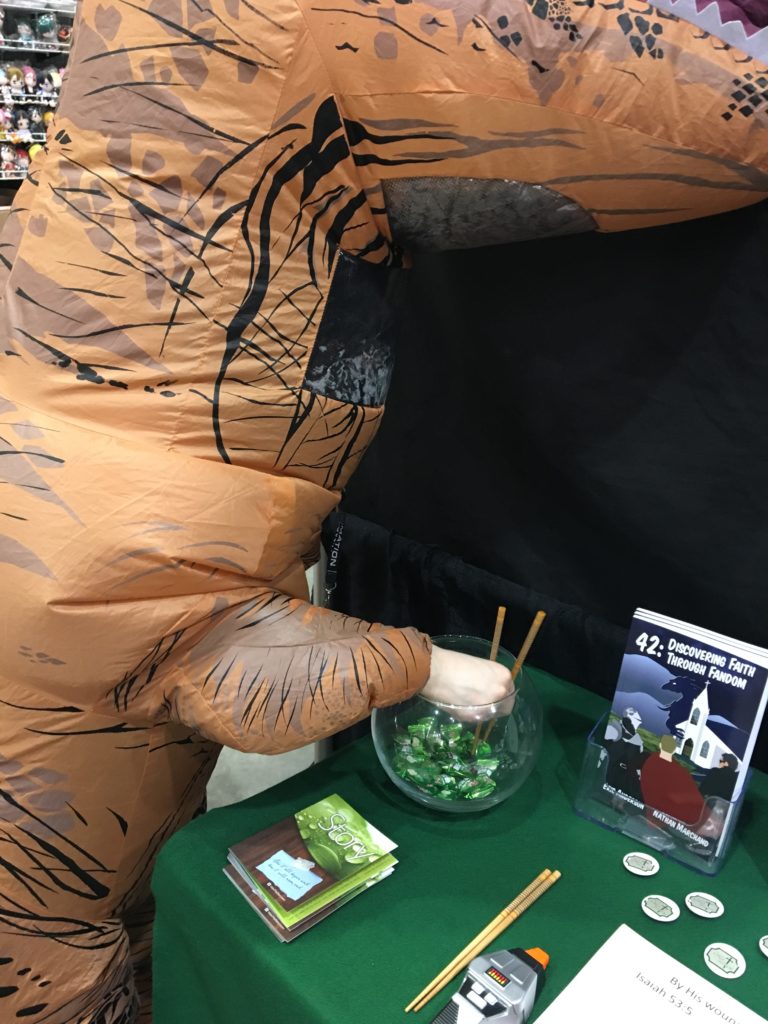 Bex brought in some Japanese candy and we challenged people (and dinosaurs) to get a piece of candy with chopsticks. As you can see this t-rex had arms that were not to short and a head that is not to big.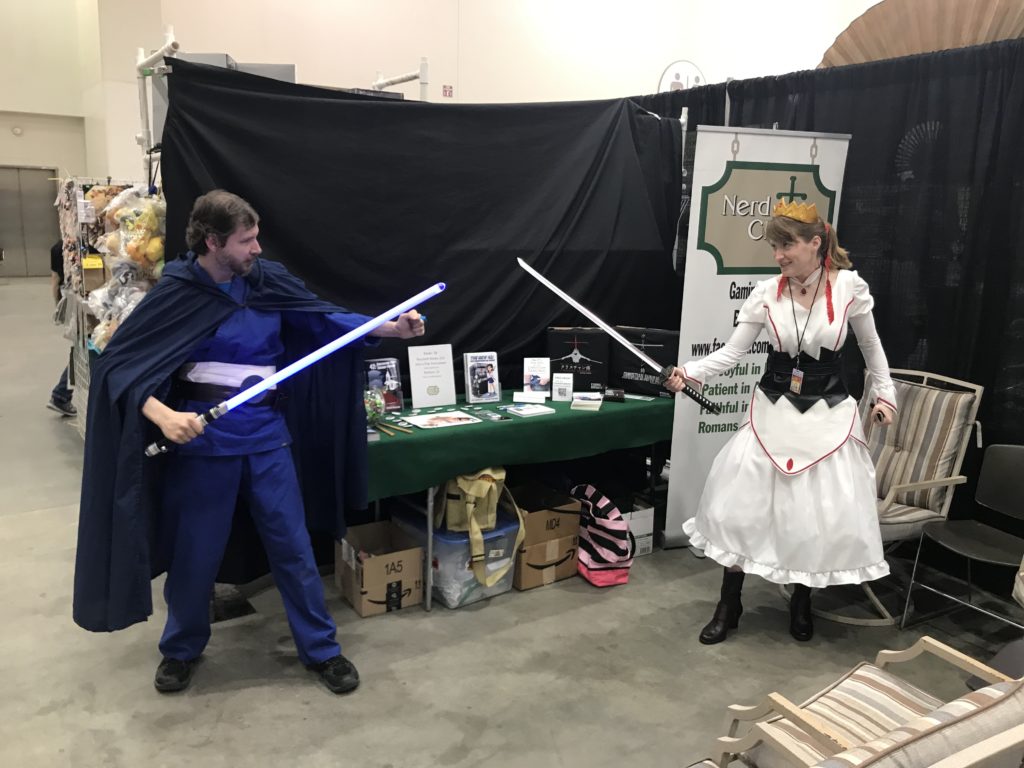 On Saturday Bex cosplayed as Murder Princess and I was Blue Lantern Obi-Wan. Bex was honored with the invitation to participate in the Cosplay Fashion Show.
I led a chapel service at the con, as I have done there for a few years now. This year we looked at Godzilla to consider how we look at God. Do we see Him as an adversary to overcome or as a protector? I tried recording the message but that did not come out very well.