How many people do you know who are creators, both in nerd culture and in other subcultures? Writers, artists, podcasters, musicians, crafters, sometimes even really wild people who lead ministries through such means. What can you do to support us? Here are a few ideas.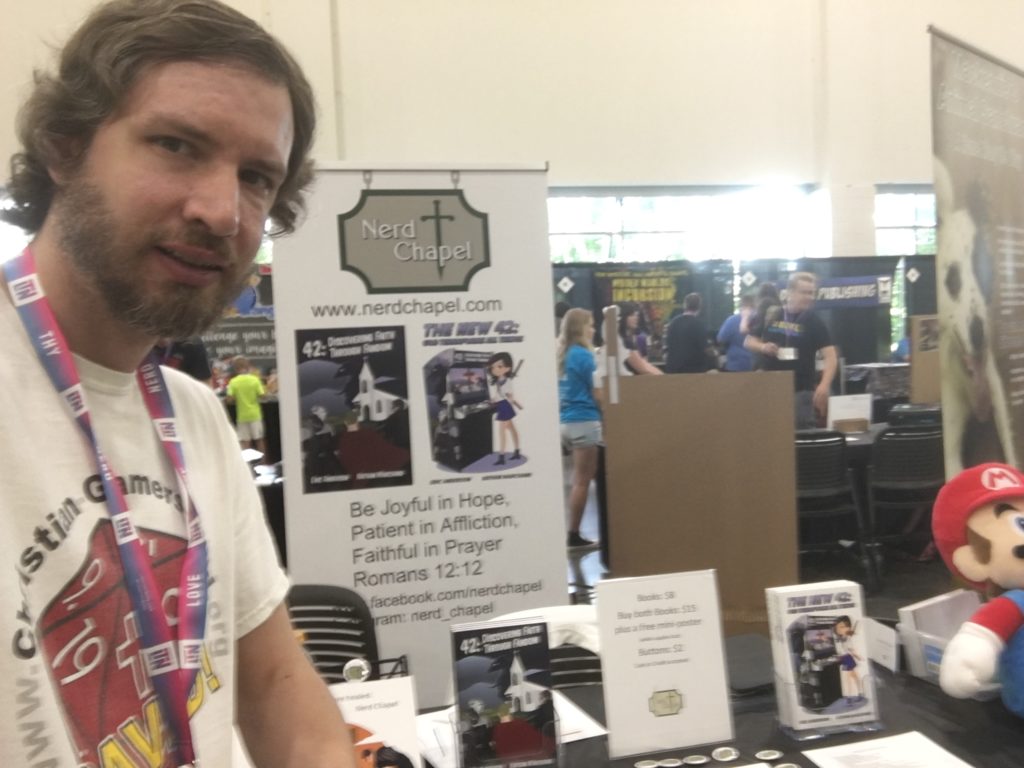 Restaurant Gift Cards
Unless they are a robot, your traveling buddy needs to eat. So find gift cards that work in areas they travel to often. While this might mean chain restaurants, if there is a city you know they go to regularly you can look for gift card systems that work with restaurants in that city.
Hotel/BnB/Lodging Gift Cards or Points
If they are like me, they spend multiple weekends a year travelling, sometimes even most weekends of the year at shows. That means getting hotel rooms or lodging of some type. So if you have the means, get them some gift cards/points for Hotels.com, Air BnB, etc. I also found this article about transferring points from reward systems. If you want to go this route, I recommend checking with the reward system you want to use first and seeing also what reward systems they have.
Gas Cards, Flight Miles, Bus/Train Cards
Traveling requires transportation. Your help for this will normally come in the form of gas cards, esp. since most artists and writers will drive themselves. Sometimes though we end up flying or taking a bus or a train. I actually enjoy trains and flights immensely but only in rare cases is this doable. So gas cards will be your most likely direction for this.
Amazon Wish List or Gift Cards
Sometimes artists and cosplayers have Amazon wish lists. Let's be real: everything is found on Amazon. This is a way to support them. The wish list will let you send something to them directly by paying for it but a gift card will allow them to focus on unexpected needs that come up.
Forget the Gift Cards!
So what can you do that are not gift cards? You know your friend or family member. What will keep them going? Do they need cookies to eat while they wait for customers to stop at the table? Do they need a portable phone charger to keep the phone going on those long days? Here is a question. Have you ever gone with them to a show to assist them with their booth/table? What about spending money? Not a gift card, but cash for that unique find at a convention. Perhaps the cookies or the company won't work for Christmas but it is an idea you can plan into another point in the year.
Patreon/Ko-Fi
You should definitely look into this route. Both Patreon and Ko-Fi allow you to make a regular financial gifts at varying sizes to assist talented touring troopers. It doesn't have to be a big sum, maybe even just $5 a month. Sometimes we can raise money for specific projects with this. There are normally rewards for differing tiers. A good example from my Patreon is that my $10 dollar "Jedi Patrons" have access to a monthly video call. If I get enough people this will turn into a fun trivia time. Harp duo Camille & Kennerly have monthly online concerts for their $15 patrons. The Monster Island Film Vault has a tier where you can sponsor an episode, which means picking a movie for Nate and his guest to discuss on the podcast.
Most of All…
Tell people about what we do! Tell your aunts, gaming friends, church family, radio DJs…tell the world!
Also…buy our products! CDs, books, art prints, etc. Buy them, donate them to libraries, give them as gifts.